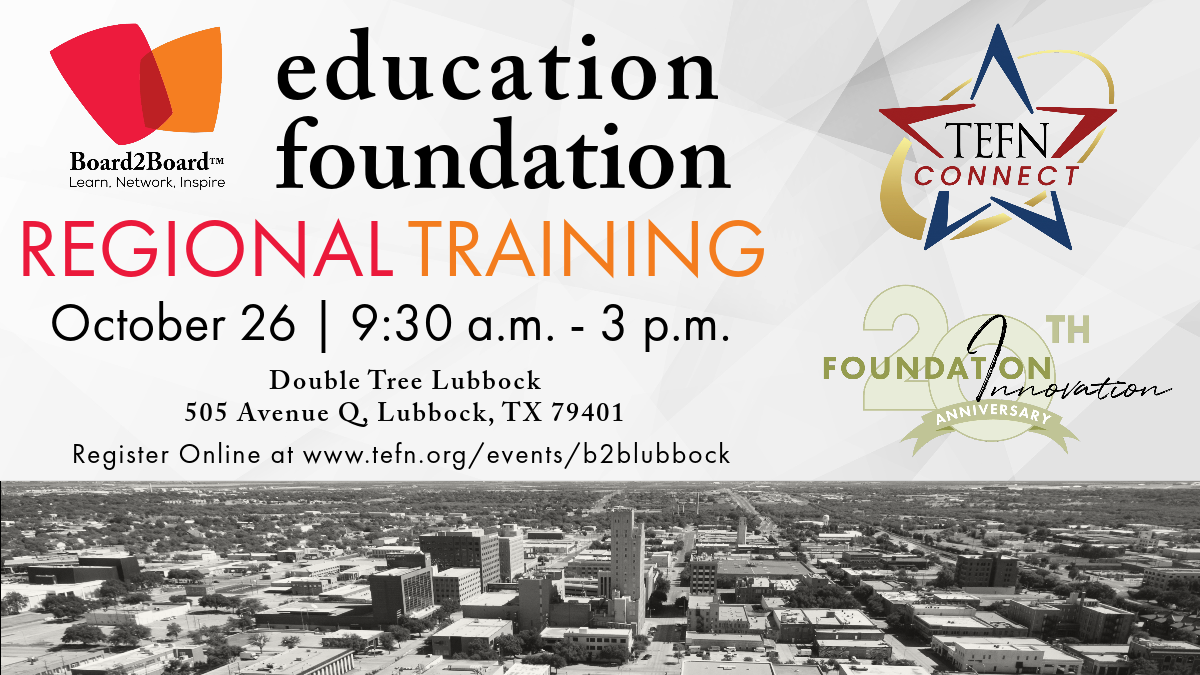 Board2Board Lubbock
October 26, 2023
A day designed specifically for education foundation board members, staff, and administrators to learn and network! Join peers from other foundations in your area to learn the best practices of successful education foundations from leading nonprofit and education foundation professionals.
Presentation Topics will Include:
Becoming a Purpose-Driven Organization
Fundraising Sutainability
Nonprofit Legal Update
Engaging Your Board of Directors
Board2Board is Sponsored by Texas Education Foundation Network and Facilitated by Foundation Innovation LLC.