2023 Outstanding Achievement Awards
Alvin ISD Education Foundation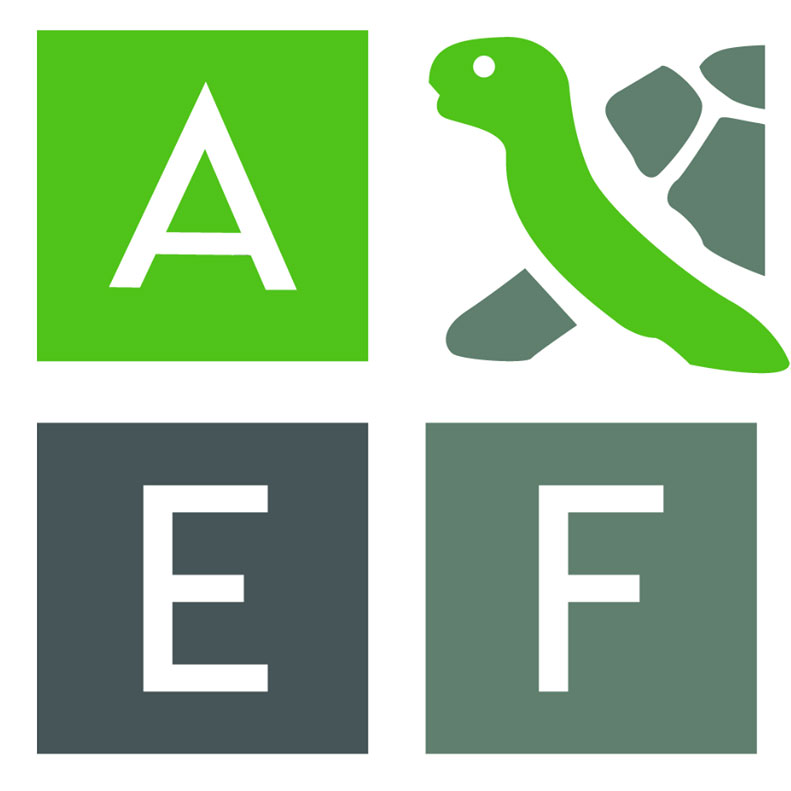 Outstanding Achievement Award:
Alvin ISD Education Foundation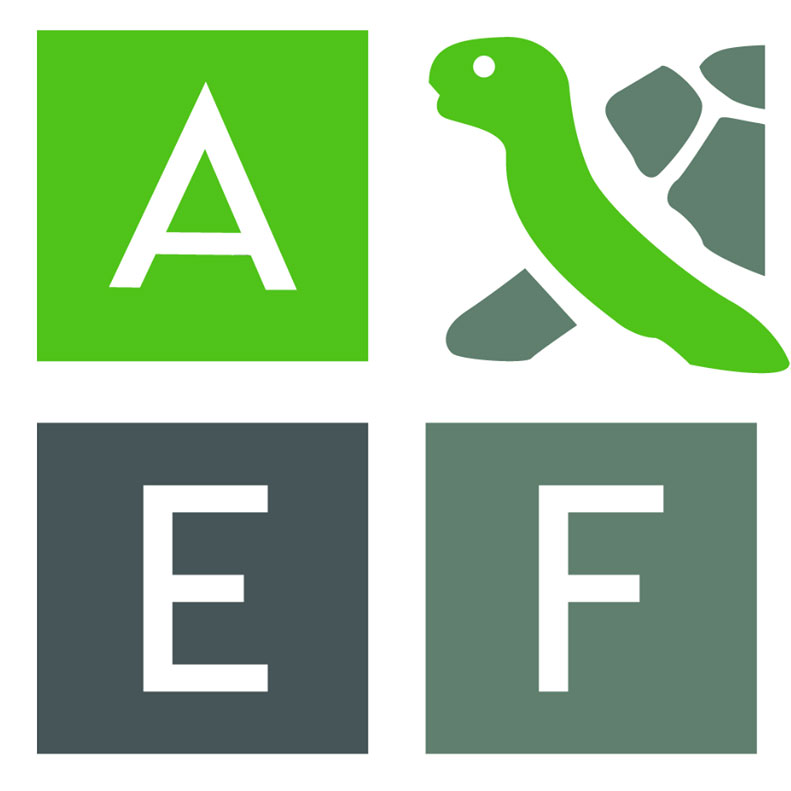 Eagle Mountain-Saginaw ISD Education Foundation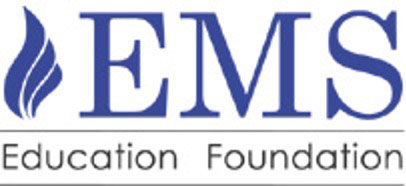 Fredericksburg ISD Education Foundation

Friendswood ISD Education Foundation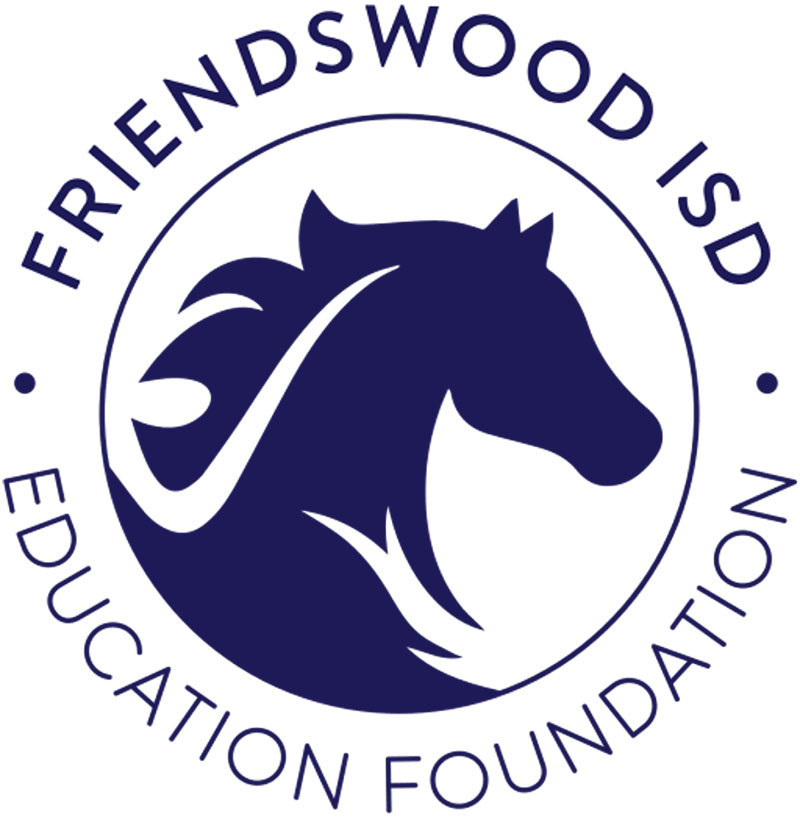 Round Rock ISD Partners in Education Foundation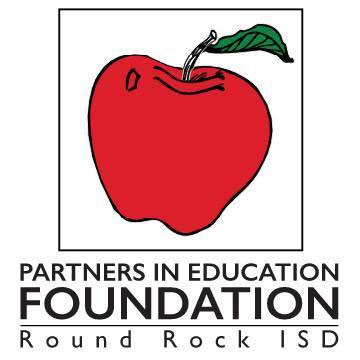 Honorable Recognition Award:
Atlanta ISD Education Foundation
Corsicana Education Foundation
McKinney Education Foundation
Royse City ISD Education Foundation
Sante Fe ISD Education Foundation
Humble ISD Education Foundation

OUTSTANDING ACHIEVEMENT AWARD
Dallas Education Foundation

The Heart of Teaching – Our Tribute Campaign to Our 10,000+ Teachers in Dallas ISD
Falls City Education Foundation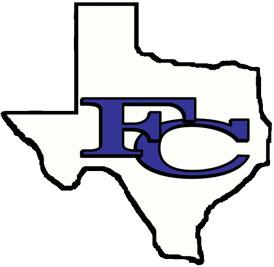 Innovative Teaching Grants & Program Initiatives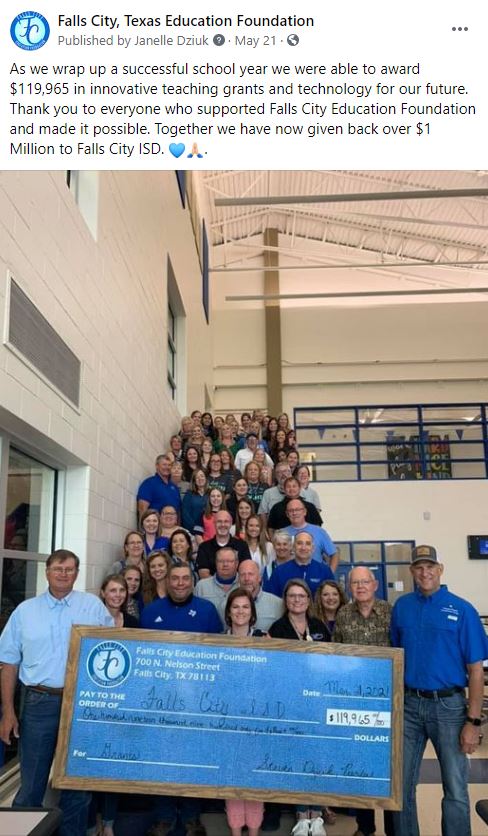 Humble ISD Education Foundation

Royse City ISD Education Foundation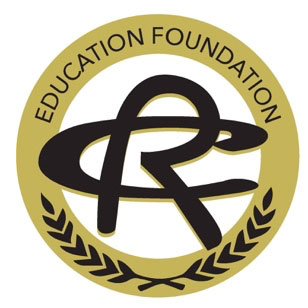 Teacher Appreciation Week- Social Media Nomination Contest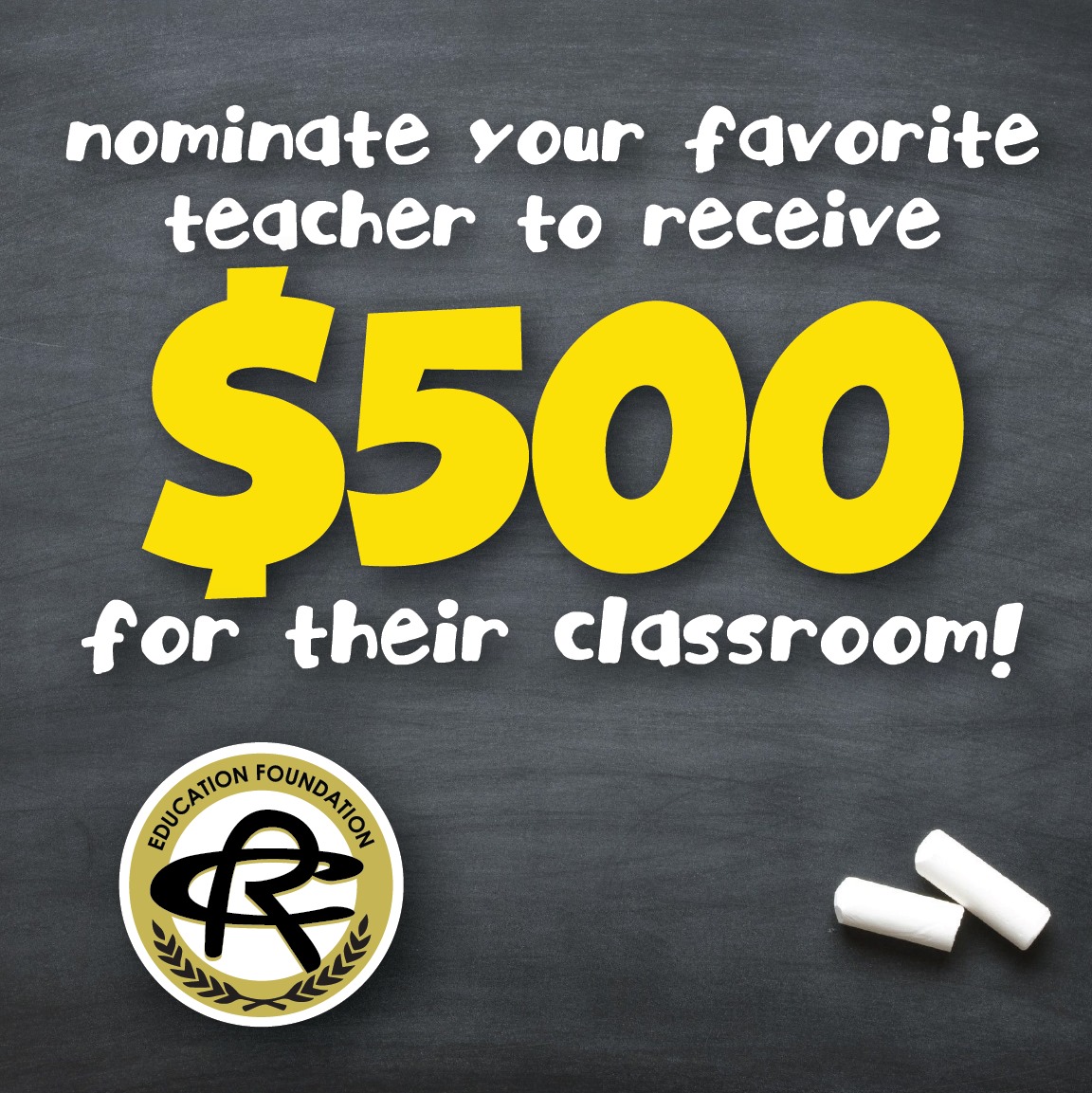 HONORABLE RECOGNITION AWARD
Calallen Education Foundation
Friendswood ISD Education Foundation
Irving Schools Foundation
Northwest ISD Education Foundation
Pasadena ISD Education Foundation
Dripping Springs Educational Foundation
Mental Health Services Initiative (MHSI)
The MHSI provides online social and emotional learning resources for parents and families including one-on-one counseling sessions via Zoom with our students in need of individualized interventions. The MHSI also provides a Virtual Calming Room, Parent Social/Emotional Learning Kit, Parent University and Feel Good Fridays.
North East Educational Foundation
Emergency Relief Campaign
The campaign targeted new donors in the community to support immediate basic grocery needs for the school nutrition department, innovative teacher grants and staff appreciation gifts. The annual fundraiser was also changed to a live virtual event called Gala 2.0: Are you smarter than an NEISD student? The campaign enabled the foundation to meet current needs, increased visibility in the community and gain new donors.
OUTSTANDING ACHIEVEMENT AWARD
Austin Ed Fund
AISD Crisis Support Fund
The fund was created as an avenue for philanthropic support of AISD school communities during the pandemic and received funding from individuals, foundations and corporate donors to support basic needs such as nutritional meals, financial assistance for staff and families, mental health programs, supplies and devices for remote teaching and learning.
Leander Educational Excellence Foundation
LEEF Emergency Fund
The foundation partnered with local organizations to provide basic needs for the staff and families in the district such as mental health services, telehealth sessions, meals, school supplies, virtual learning kits, rental assistances and home internet access for virtual learning. The foundation paid off all of the negative meal balances so students could continue receiving meals at the distribution sites.
Somerset ISD Education Foundation
The foundation forged partnerships with local businesses and agencies through grant writing opportunities and secured three grants that enabled the purchase 736 Chromebooks, the management license, cases and shoulder straps for all 736 and 73 hot spots for students. The foundation also launched virtual online fundraisers including an employee giving campaign to support innovative teacher grants and scholarships and raised more funding than the prior year.
HONORABLE RECOGNITION AWARD
College Station ISD Education Foundation
Dallas Education Foundation
Falls City Education Foundation
Friendswood ISD Education Foundation
Plano ISD Education Foundation
Victoria ISD Education Foundation
Wylie ISD Education Foundation
Friendswood ISD Education Foundation
Student Grant Committee Meetings
Friendswood ISD Education Foundation's Student Grant Committee Meetings began in November 2019. A group of students selected grants to purchase with the funds raised on their campus through foundation's Mustang Association campaign. The meetings were tailored to each age group and concluded with a vote giving each student a voice and choice in how to invest the funds. The collaborative effort between Friendswood Education Foundation's board of directors, executive director, district administrators, campus principals and parents of participating students helped to teach students about fund management, philanthropy, presentation and critical thinking skills.
Royce City ISD Education Foundation
Dog Pen Grant
RCISD Education Foundation Dog Pen Grant utilized a concept modeled after the television program Shark Tank to allow educators to apply for a $10,000 grant in celebration of the foundation's 10th anniversary. The Royse City High School CTE Program won the grant for the Bulldog Bites Food Truck. This grant utilizes every department in the district's CTE program at the high school. Royse City ISD partnered with the foundation and donated a retired school bus to be converted into the food truck. Due to the scope of the project, the need for promotional efforts, uniforms, food and customer service, students in a number of career paths will gain real world experience from working with the food truck including culinary, hospitality, business, finance, health sciences, education, Ag mechanics, audio video production, graphic design, interior design, and fashion.
Tyler ISD Foundation
Construction Certificate Program and Scholarship
The Tyler ISD Foundation Construction Certificate Program and Scholarship was the collaboration of two efforts utilizing the construction of two new high schools within Tyler ISD. The first component was the Construction Certificate Program, funded through the Tyler ISD Foundation Grants for Great Ideas program. The grant provided current construction, engineering, and architecture students with an opportunity to gain hands-on experience and practical knowledge through the high school construction projects. Students had the opportunity to hear from construction consultants, subcontractors, and industry experts during class lectures and participate in hands-on activities. Students toured both construction sites and worked in teams to design and present a construction mock-up model. All activities were aimed at providing students with innovative methods used within the construction industry and providing insight about careers in construction and related fields.
The second component of the program was the Construction Scholarship. Contractors, subcontractors, and professional service firms working on the high school construction projects were given the opportunity to have their logo displayed on a large sign that was located at each job site. All proceeds from these donations were used to fund scholarships for current architecture, engineering, and construction students.
SAISD Foundation
Pipeline for College Success
Pipeline for College Success is a five-year program in partnership with the San Antonio ISD, the San Antonio ISD Foundation and Valero Energy. The program started as a grassroots, teacher-driven program at a high school but grew when the foundation brought in the school district to formalize and expand the program. With district support and vision, the Superintendent and the Foundation Executive Director approached Valero Energy with a proposal to be a strategic partner in building a comprehensive program with potential to significantly change the college-going rates for students in San Antonio ISD. This five-year grant expanded college tours, provided full-time college bound advisers on staff in each high school and initiated a post-secondary office that tracks students from enrollment to college completion. One year into the program, the number of students who applied to college was at an all time high, as well as the number of students enrolled in a four-year college and in a Tier I college or university.
Keller ISD Education Foundation
AP Scholarship Program
The Keller ISD Education Foundation provided $100,000 to create a scholarship program for high school sophomores, juniors, and seniors who complete an AP course. Through the scholarship program, students can apply for AP Exam Scholarships, reducing the cost of exams by $50 each. Those students who would pay $94 for the exam will then only have to pay $44 for the exam. Additionally, economically disadvantaged students can qualify for a reduced exam fee of $53 per exam. Those students who earn a scholarship would only have to pay $3 per exam. The district's lead AVID teacher approached the foundation about a concern. Students were taking AP courses, but they were unable to take exams to earn college credit because the tests are cost prohibitive. District administrators did not have the budget to provide scholarships to support its high schools and the foundation stepped in. The Foundation partnered with the administrators and staff to create the program.
Lone Oak ISD Education Foundation
ACCEPT-ional Event & INSPIRE Awards
The Lone Oak ISD Education Foundation's "ACCEPT-ional Event & INPIRE Awards" is an academic signing day where the foundation and Lone Oak High School partner together during a public assembly, attended by all LOISD students and staff, as well as parents and community members. Prior to the ceremony, there is the Senior Walk. The Senior Walk ends in the gym where the main event begins.
The foundation recognizes and celebrates those leaving to further their education, but even more importantly, seeks to inspire all students at a young age by having elementary students attend the ceremony. The foundation recognizes graduating seniors who have been accepted and plan to pursue a post-secondary education (college, trade school, military, etc.) During the first part of the event, each name is announced and the student is asked verbally, and in writing, to make a public commitment to "grow and use my abilities and talents to improve myself and my world as I continue my education." Graduates are featured proudly wearing their cap and gowns and sitting at tables displaying signs of their chosen college, trade school, or military branch. The INSPIRE Awards portion of the event recognizes and gives out cash awards to teachers, support staff, and operations staff who have been nominated and voted on by LOISD students, staff, and the Lone Oak community for doing an excellent job for LOISD.
College Station ISD Education Foundation
Amy Anderson Literacy Legacy Program
The College Station ISD Education Foundation established the "Amy Anderson Literacy Legacy Program" to provide book vouchers to CSISD Pre-Kindergarten and Head Start Students to use at their school book fairs. By partnering with the Early Childhood Education Department, each child enrolled in Pre-K/Head Start (about 350 students) receives a $10 voucher to select and purchase books at their elementary school's book fair. These students are able to make personal selections of up to three age-appropriate books and take them home to start or supplement their home libraries.With the help of Pre-K/Head Start teachers as well as the school librarians, the students purchase their books and the Education Foundation pays each of the schools for those purchases . To date, almost 700 early childhood students have had the opportunity to purchase a minimum of two books.
Funds will enrich education by, not only improving reading skills, but also:
Foster language and vocabulary
Improve spelling aptitudes
Enhance reading fluency and comprehension
Better cognitive development
Develop imagination, creativity and empathy
Students will be given opportunities to read in the classroom and encouraged to read at home. Parents receive information on the importance of reading at home and are asked to track the time spent reading with their child.
Red Oak ISD Education Foundation
ROISD Education Foundation Celebrates 15 Years!
During 2017, the Red Oak ISD Education Foundation celebrated its 15th year. An effort was made to incorporate the birthday theme into every aspect of the ROISD Education Foundation for the year. "Give a Gift of 15" became the giving theme for the year with an emphasis on donations of 15 – $15.00, $150.00, $1,500.00 etc. A special 15th year logo was created and the planning started to incorporate the 15th Birthday into every fundraiser and program hosted by the foundation. A video was made highlighting the 15 years and distributed via social media as well as shown at the End of the Year Celebration for all district employees. A special Founder's Drive was created to invite all founding donors to match or exceed their original gift during 2002. Many of these donors were no longer currently supporting the foundation. Through this effort, over $10,000 was raised from founding donors. A presentation was given to the Red Oak Board of Trustees highlighting the Foundation and its accomplishments since 2002. The Annual 5K fundraiser was held with a new name, the 5K Dash and Birthday Bash. A special 8 foot tall Birthday cake was constructed for the annual homecoming and Founder's Day parades to promote awareness to the community of the foundation and it's accomplishments. Birthday hats and party horns were thrown from the float to parade spectators. Cake balls were distributed with information about the foundation to booth visitors during Founder's Day celebration. The annual Share Campaign Coin Drive utilized a birthday theme were all students were asked to bring their coins and place them in the designated "birthday present" boxes on each campus.
Marketing & Public Relations: Midway ISD Education Foundation
Innovative Approaches & New Ideas: Irving Schools Foundation
Funded Programs: Aledo Education Foundation
Fundraising: Klein ISD Education Foundation
Austin Ed Fund
Clear Creek Education Foundation
Corsicana ISD Education Foundation
Hays Education Foundation
Alamo Heights School Foundation
"Annual Giving Campaign"
Klein ISD Education Foundation
"STEAM Express Mobile Classroom"
Midway ISD Education Foundation
"Public Awareness Initiatives:
Eanes ISD Education Foundation
"Teacher Recruitment & Development
Lewisville ISD Education Foundation
"Seniors for Seniors Mentoring Program"
Alamo Heights School Foundation – Annual Report
College Station ISD Education Foundation – Fundraising
Corsicana ISD Education Foundation – Innovative Grant