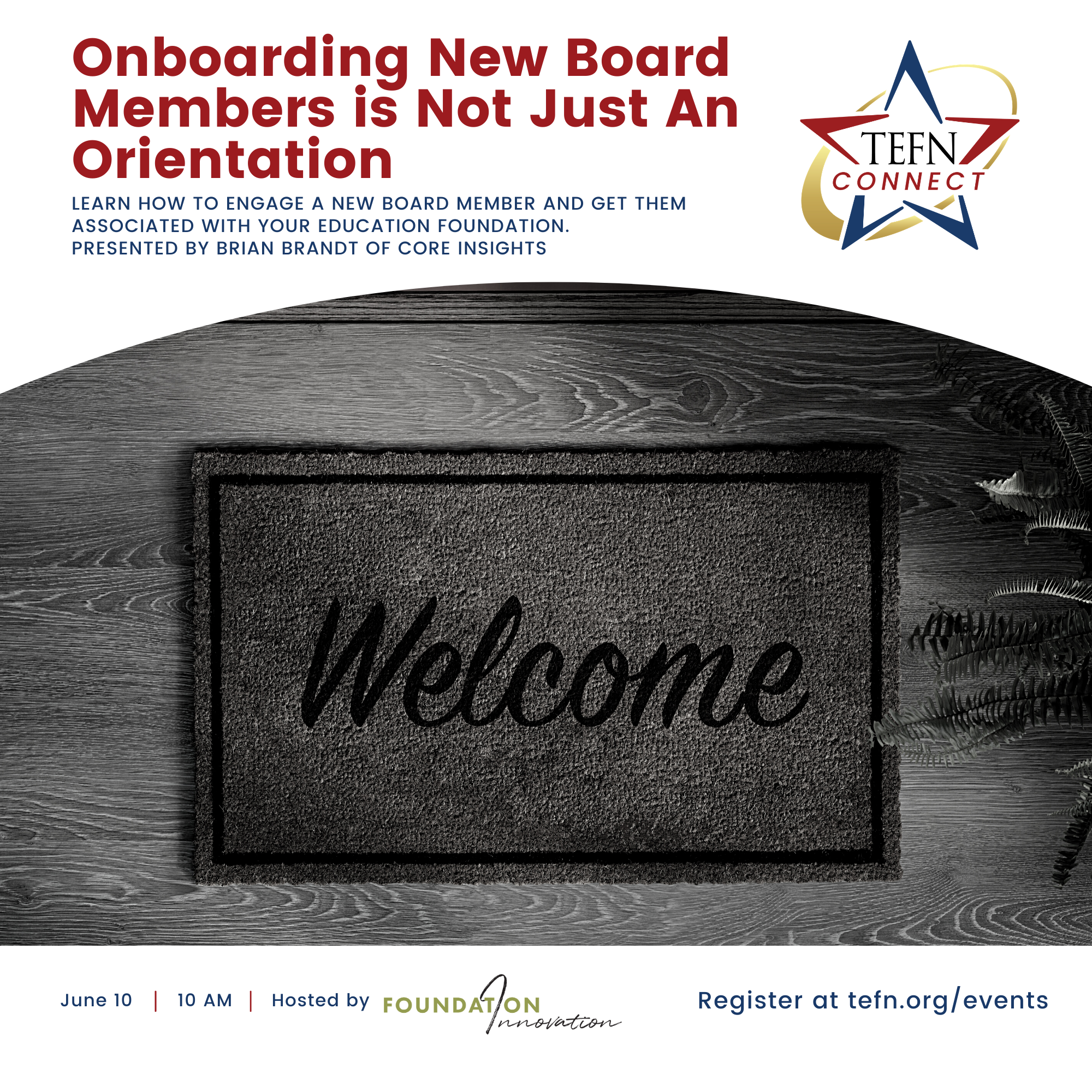 Onboarding New Board Members is Not Just an Orientation
Learn how to engage a new board member and get them swiftly onboarded with your education foundation.
We'll look at the process of creating thriving board members, by considering:
What do they need to know?
What do they need to experience?
Who do they need to connect with?
What are best practices for creating Ambassadors?
Moderator: Lauren Bean and Tracy Phelps
Learn more about our amazing speaker, Brian Brandt, by clicking his name on the menu to your right!
Post-Session Documents and Links
How did we do? Please complete a session evaluation form by clicking here!
Unable to attend? No worries! You can access a recording of Brian's session here.
You can also access a transcript of the Zoom Chat here: Onboarding Chat Transcript
Onboarding New Board Members PowerPoint Presentation
Participant Guide – TEFN Connect 2021 – Onboarding (Please download this PDF for use during Brian's session!)
This Webinar is approved for continuing education credit for CFRE. 2021 CE Tracker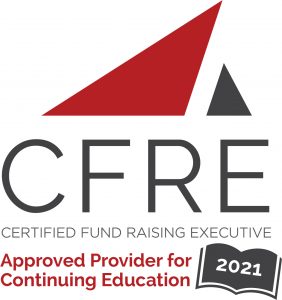 Speaker
Brian Brandt

Brian Brandt

Brian Brandt is C.E.O. of Core Insights, a Texas-based company providing training and facilitation for non-profits and businesses. With three decades of leadership experience, he has devoted his life to developing stronger leaders and organizations. His expertise revolves around board training, leadership, and communication. He frequently speaks at conferences on board development and engagement, human resources issues, leadership, change management, and strategic planning. He recently co-authored a book entitled, The Ambassador's Journey: A parable about nonprofit board leadership. They have previously published Blind Spots: What you don't know CAN hurt you. Brian holds a Master's Degree in Global Leadership as well as a Bachelor's Degree in Accounting.