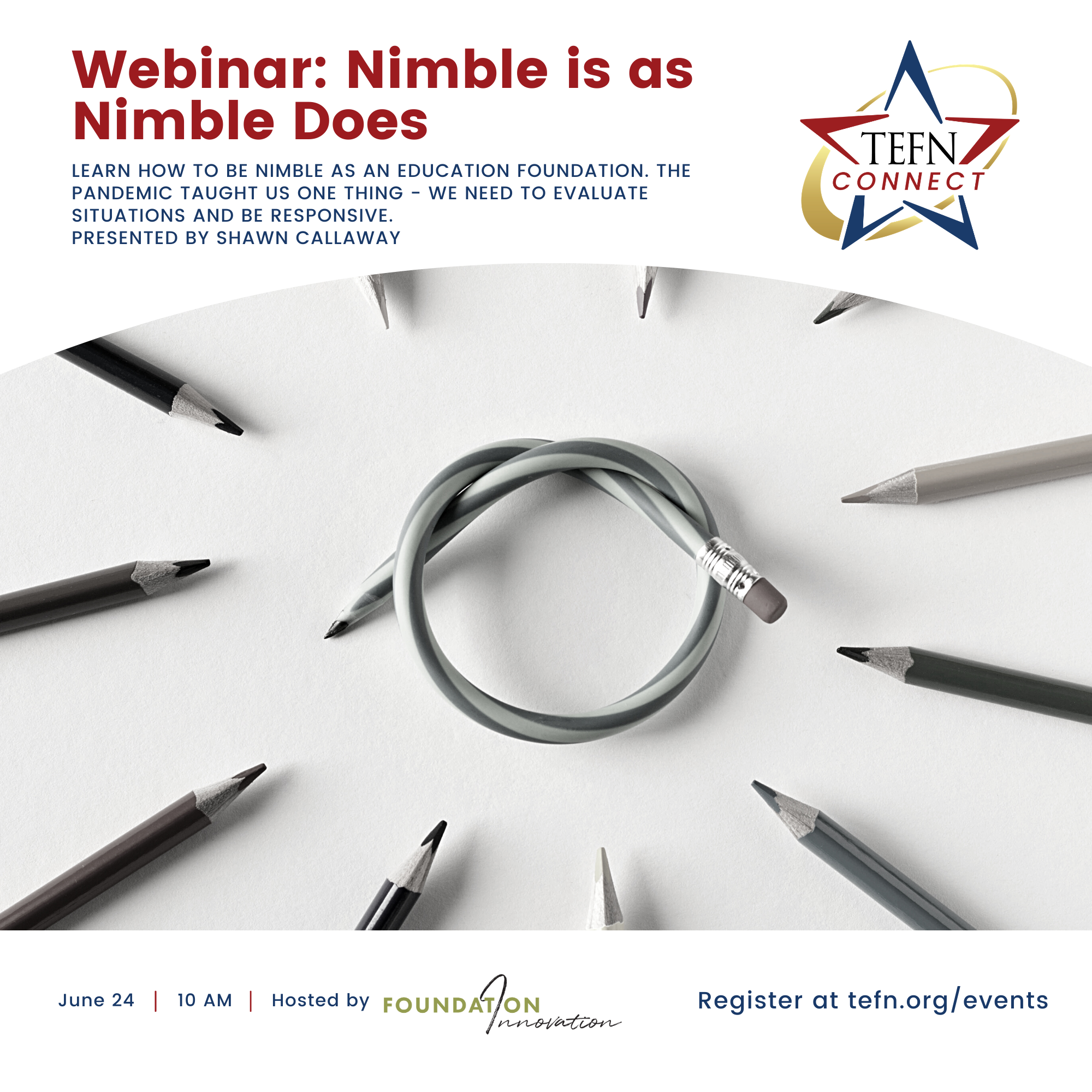 Nimble is as Nimble Does
Learn how to be nimble as an education foundation. The pandemic taught us one thing – we need to evaluate situations and be responsive.
Moderator: Laurie Cromwell, CFRE
Cost: Registration is FREE for TEFN Members.
Unregistered users can create a free TEFN account by registering here: Register
Join Zoom Meeting: https://us02web.zoom.us/j/88666068548
Meet the Speaker, Shawn Callaway, by clicking his name on the menu to the right!
This webinar is eligible for CFRE continuing education. 2021 CE Tracker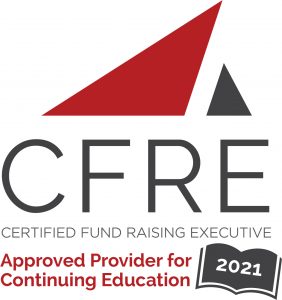 Speaker
Shawn Callaway

Shawn Callaway

Shawn Callaway started his career in nonprofit management in 1993 and has accrued over 26 years of experience in nonprofit management. From education and religious to business nonprofits, Shawn has served in most roles of nonprofits from Board Member to President/CEO. Shawn currently serves as the first executive director of the Aledo ISD Education Foundation, which has awarded over 500 grants totaling more than $2 million dollars benefitting Aledo ISD, in only its' first six years. Shawn earned a BA in Communications/Mass Communications from Texas Tech University and holds education certifications from Southern Methodist University and Princeton University. Shawn also serves in several nonprofits and currently serves as Chairman of the Board of the East Parker County Chamber of Commerce.

​

shawn@foundationinnovation.com

​(512) 535-2046 ext. 712