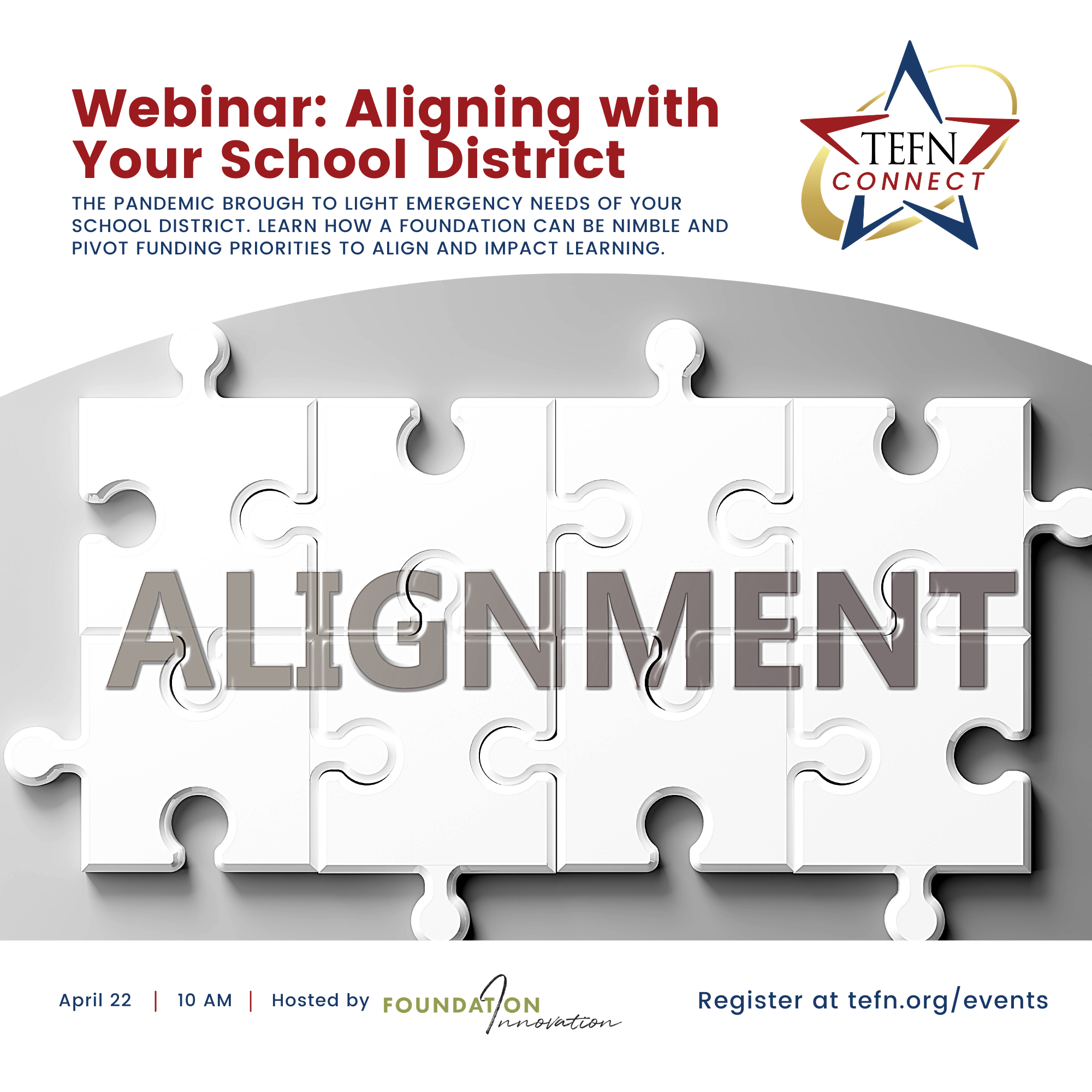 Aligning with Your School District
The pandemic brought to light the needs of your school district. Learn how a foundation can be nimble and pivot funding priorities to align with and impact learning.
Moderator: Lauren Bean
Cost: Registration is FREE for TEFN Members.
Unregistered users can create a free TEFN account by registering here: Register
About the Speakers: Laurie Cromwell, CFRE and Suzi Pagel, CFRE
Aligning with Your School District PowerPoint Presentation
Access a recording of the webinar here. 
Did you enjoy the Webinar? Let us know here.
TEFN Connect Interactive Learning Webinars are CFRE continuing education approved events. 2021 CE Tracker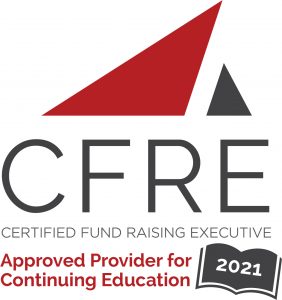 Speakers
Laurie Cromwell

Laurie Cromwell

Laurie Cromwell, CFRE was the first woman elected to an at large position on the local school board, the first woman school board president, the first president of the local education foundation, the first woman president of the local Economic Development Commission, and a founding Board member of the local Chamber of Commerce. She was the first person to receive Chamber Citizen of the Year and the first to receive the Outstanding Service Award by the Texas Pioneer Foundation. She started her mission in the nonprofit field in 1984 and in 2003 founded Foundation Innovation, a consulting firm that has guided hundreds of education foundations and school boards to success.

​laurie@foundationinnovation.com
​(512) 535-2046 ext. 700

Suzi Pagel, CFRE

Suzi Pagel, CFRE

Suzi Pagel, CFRE has served as Midway ISD's Director of Development since 2002.  During this time, the Foundation has provided over $2.1 million for more than 650 classroom grants for the students and staff of Midway ISD and has an endowment of $2.5 million dollars.

Suzi holds a B.S.Ed. from Baylor University. In addition to teaching in Texas and California, she served as the volunteer coordinator for the City of Woodway and the program coordinator of Keep Knoxville Beautiful. She volunteers for the Junior League, Hewitt Chamber of Commerce, and the Association of Fundraising Professionals. 

Suzi received the Junior League's Golden Wing Award for Outstanding Volunteerism and the Association of Fundraising Professional's Outstanding Professional Fundraiser awards.
​
suzi@foundationinnovation.com
​(512) 535-2046 ext. 705