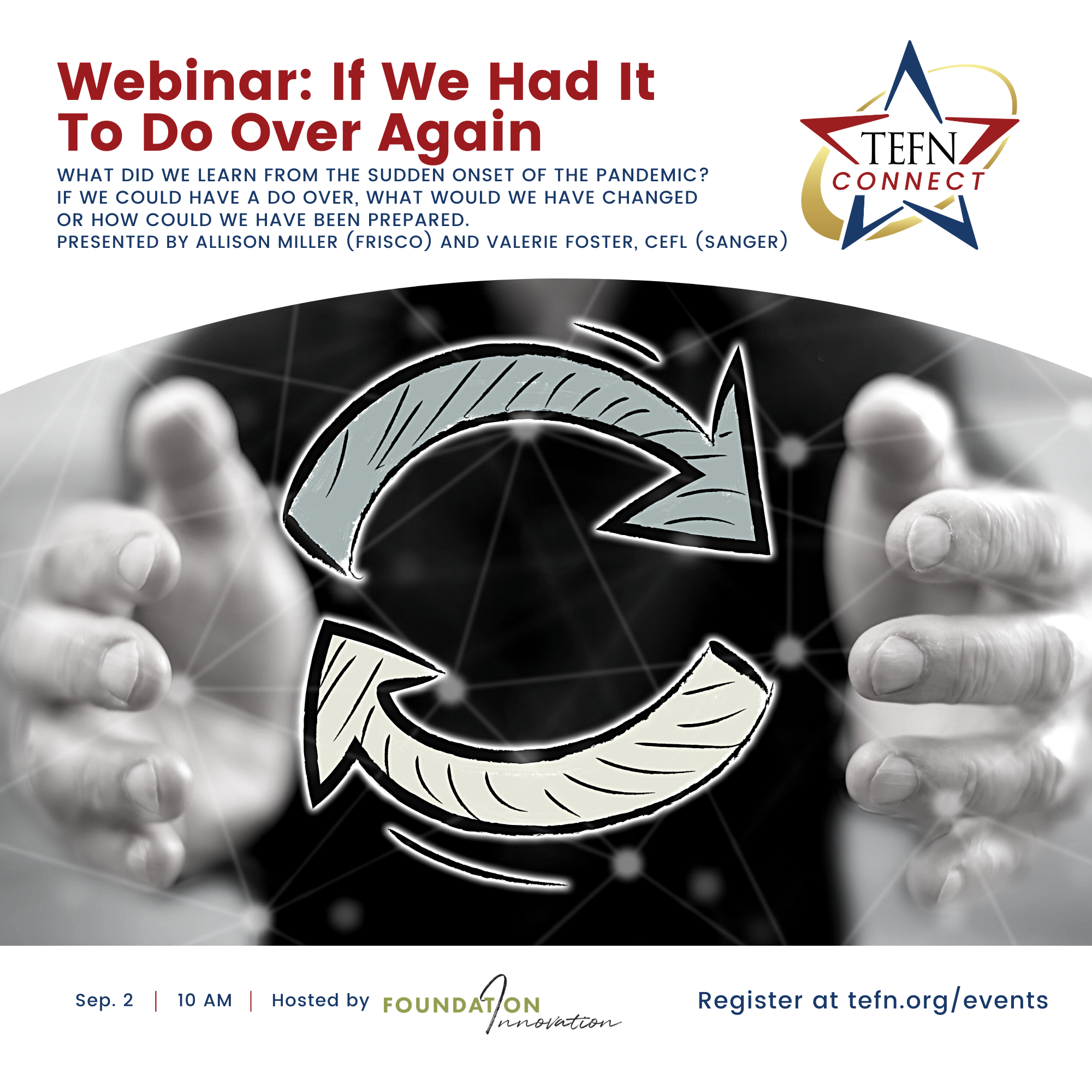 If We Had it To Do Over Again
What did we learn from the sudden onset of the pandemic? If we could have a do over, what would we have changed or how could we have been prepared.
Moderator: Laurie Cromwell, CFRE
Cost: Registration is FREE for TEFN Members.
Unregistered users can create a free TEFN account by registering here: Register
Meet the Speakers, Valerie Foster, CEFL, and Allison Miller, by clicking their names on the menu to the right!
Post-Webinar Documents and Links
How did we do? Fill out an evaluation form here!
Unable to attend? No worries! You can access a recording of the webinar here.
If We Had It To Do Over Again PowerPoint Presentation
This webinar is eligible for CFRE continuing education. 2021 CE Tracker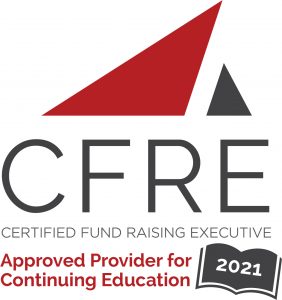 Speakers
Allison Miller

Executive Director

Allison Miller has been with the Frisco Independent School District since 1999. Prior to taking on her role as director of the foundation in 2006, she worked at Frisco High School and in the superintendent's office. Allison also served as a board member on the foundation chairing the community relations committee. Moving to Frisco in the early nineties and working in one of the fastest growing cities and school districts in the nation, Allison has seen first-hand the impact such growth can have on a district and its education foundation as both their greatest challenge and their biggest inspiration. When she moved to Frisco in the early nineties, the distinct was home to four campuses and just over 2,000 students. Today, in 2021 Frisco ISD is home to 73 campuses serving more than 65,000 students. Currently, Allison serves as the Director of Community Relations for Frisco ISD and as the Director of the Frisco Education Foundation.

Valerie Foster

Executive Director

Valerie was one of three who envisioned the formation of the foundation and was instrumental in the organization and development of the Sanger Education Foundation and brings over 25 years of experience in non-profit fundraising. In 1999 Mrs. Foster was chosen as recipient of Heroes for Children for contributions and dedication to public education by The State Board of Education. She was awarded Citizen of the Year by the Sanger Area Chamber of Commerce in 2005 and again in 2013. She is an honorary Member of both the Rotary Club of Sanger and Lion's Club. Most recently Valerie was awarded the 2014 Spirit Award as a Heart and Hero's Recipient for her non-profit work in Denton County from Health Services of North Texas. Mrs. Foster earned her CEFL in 2016 from NSFA and the Sanford Educational Center at National University. Since 2012 Valerie serves on the Texas Education Foundation Network Conference Committee and holds memberships with TSPRA and NSFA.