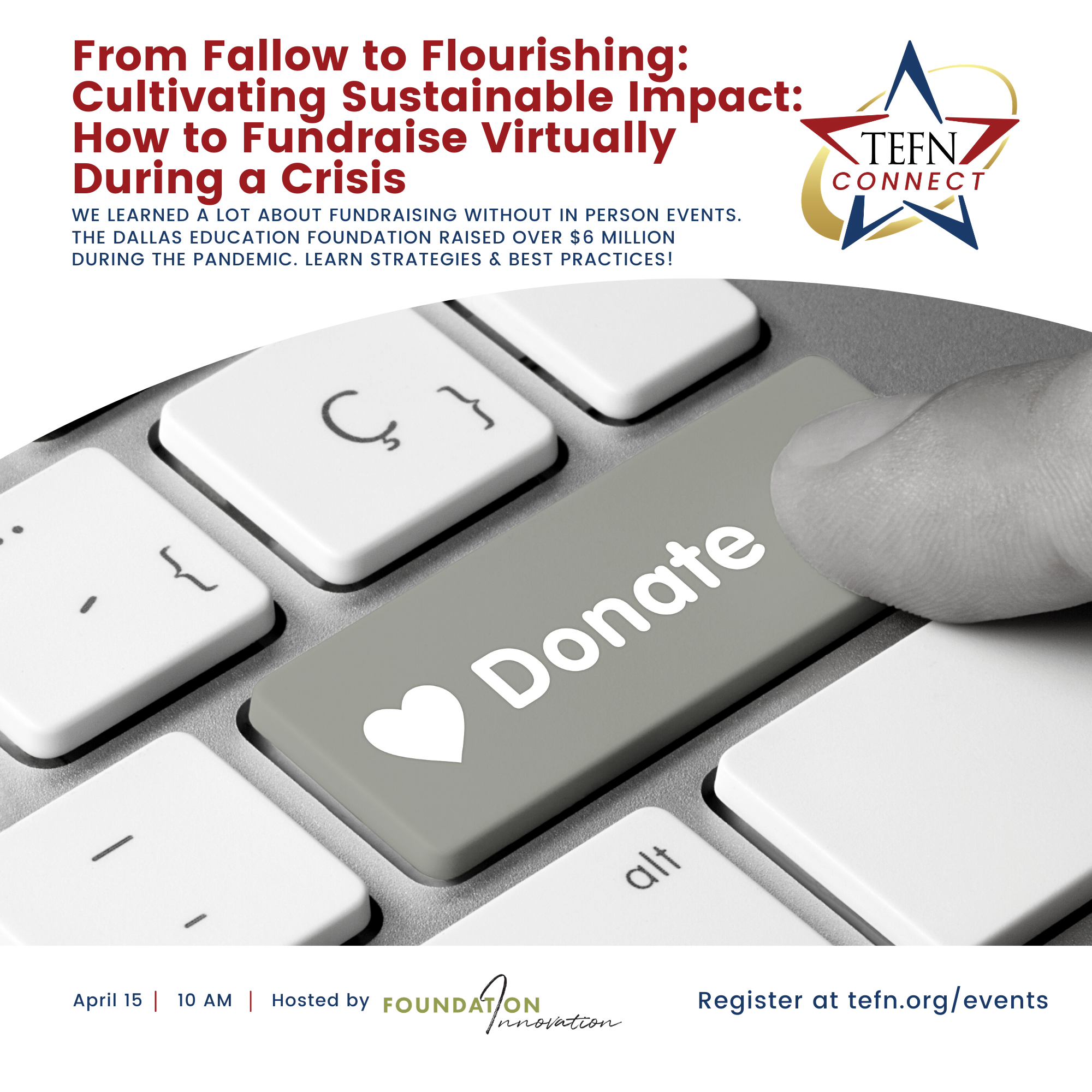 From Fallow to Flourishing: Cultivating Sustainable Impact
After a strong start 15 years ago, the Dallas Education Foundation struggled to maintain its footing for most of its tenure – surprising, considering Dallas is home to a significant number of Fortune 500 companies and has a large presence of noteworthy family foundations. In contrast and since its resurrection in the Fall of 2019, DEF has raised over $6 million and is thriving. How did the organization re-find its way after it lost name recognition and had less than a handful of active donors? Executive Director Mita Havlick presents the over-arching story of Dallas Education Foundation and how it went from fallow to flourishing in less than 12 months. Laurie Cromwell will moderate the post-presentation Q&A.
Moderator: Laurie Cromwell
Cost: Registration is FREE for TEFN Members.
Unregistered users can create a free TEFN account by registering here: Register