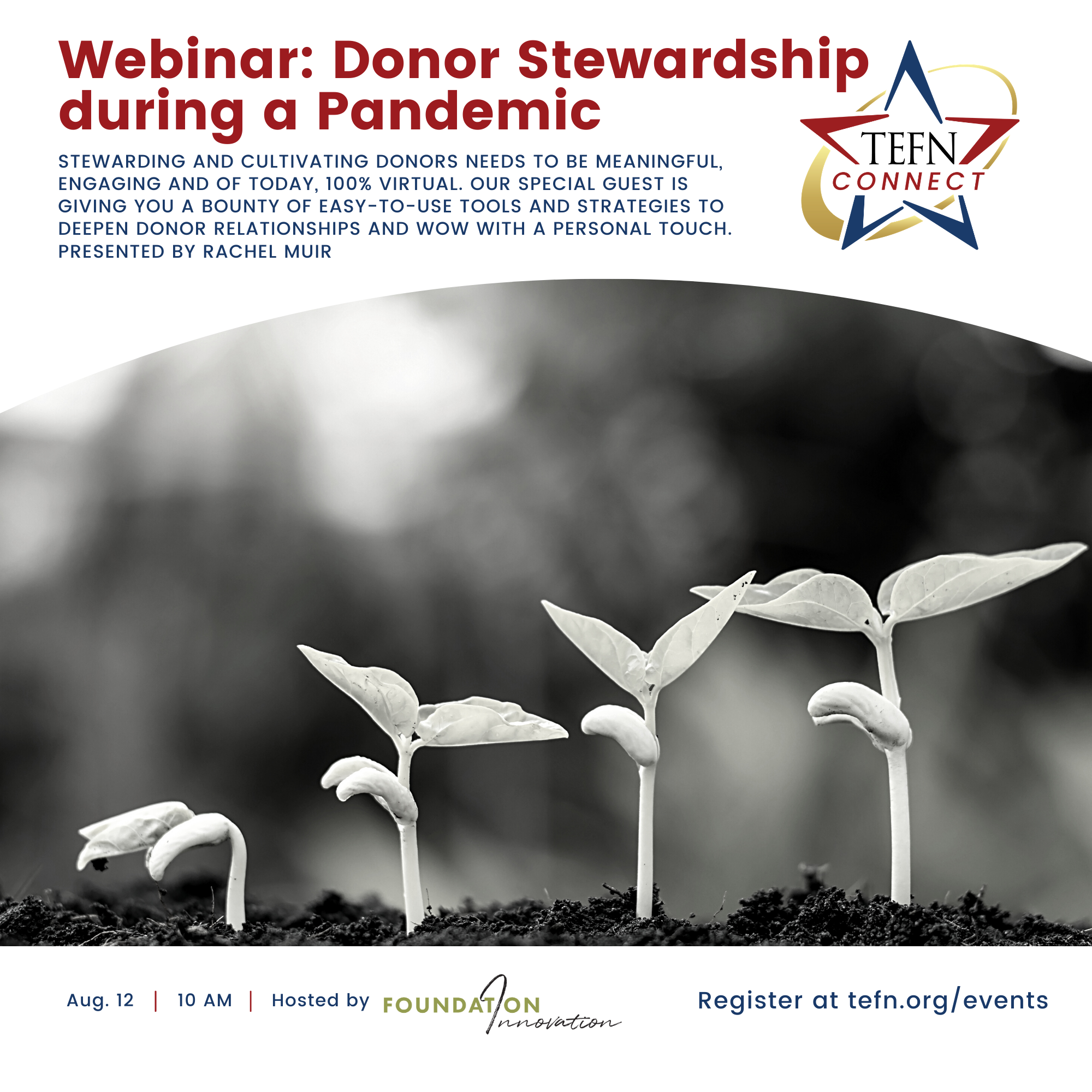 Donor Stewardship During a Pandemic
Stewarding and cultivating donors needs to be meaningful, engaging and as of today, 100% virtual.  Our special guest will give you a bounty of easy-to-use tools and strategies to deepen donor relationships, and "wow" them with a personal touch.
Moderator: Laurie Cromwell, CFRE
Cost: Registration is FREE for TEFN Members.
Unregistered users can create a free TEFN account by registering here: Register
Join Zoom Meeting: https://us02web.zoom.us/j/86732961189
Meet the Speaker, Rachel Muir, by clicking her name on the menu to the right!
This webinar is eligible for CFRE continuing education. 2021 CE Tracker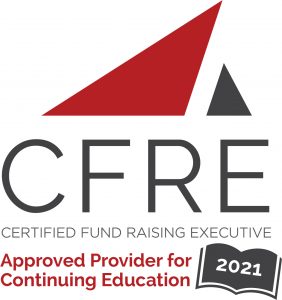 Speaker
Rachel Muir

Rachel Muir

When she was just 26 years old, Rachel Muir founded Girlstart, a non-profit organization dedicated to empowering girls in math, science, engineering and technology. She was told as a child that girls are not good at math and science. One day, a major light bulb went off over her head and she decided to do something. She jumped in and started Girlstart in the living room of her apartment with $500 and a credit card. Several years later she had raised over 10 million dollars and was featured on Oprah, CNN, and the Today show. She veered away from the typical ED or CEO titles, and her business cards said, Rachel Muir, Girlstart, Fearless Leader.

A winner of Oprah Winfrey's Use Your Life award, Rachel is a three time finalist for Ernst & Young's Entrepreneur of the Year Award, was named "Outstanding Fundraising Executive of the Year" by the Association of Fundraising Professionals, and one of Fast Company Magazines "Fast 50″ Champions of Innovation.

When Rachel finally came up for breath, she took a second look at a guy named Mark she grew up with and after knowing each other for only 33 years, they married. They have 13 year old boy/girl twins.

Rachel has been featured in CosmoGIRL!, Texas Monthly, Glamour, and The Dallas Morning News, and most recently Fundraising Success Magazine. Her career includes leading an online fundraising consulting practice for a major software company and managing major gift portfolios for some of the country's largest and most successful nonprofits. Rachel is a sought after fundraising speaker and keynote. In addition she leads retreats and custom trainings to transform people into confident, successful fundraisers.

She has served on numerous boards and has the T-shirts to prove it.

Rachel would one day like to have Michelle Obama's arms, Kristin Wiig's sense of humor and the nerve to say some of the absolutely astounding remarks that come out of Amy Shumer's mouth.

Email Rachel at rachel@rachelmuir.com or schedule a free 15-minute consultation with her here

Follow Rachel on Twitter @Rachelmuir