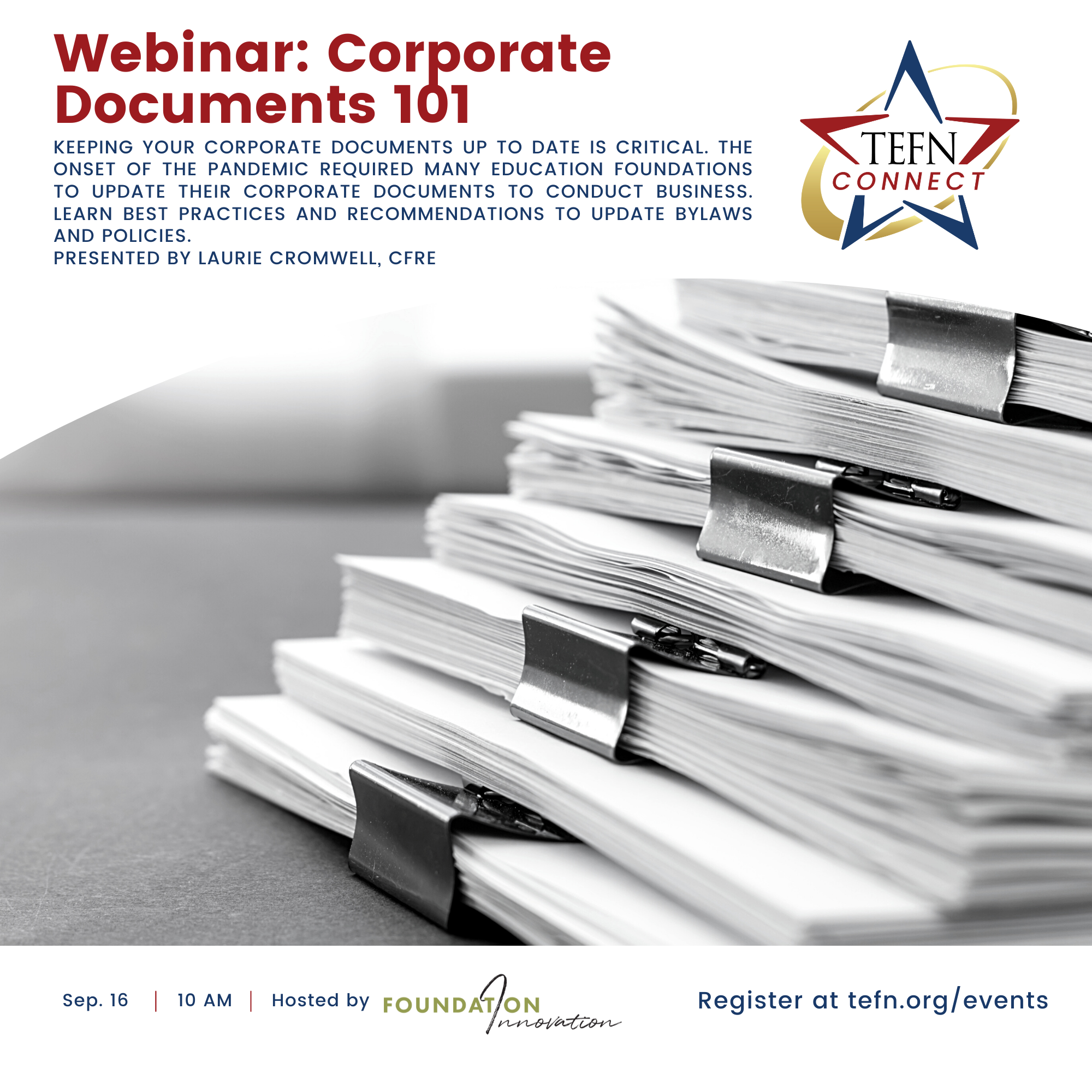 Corporate Documents 101
Keeping your corporate documents up to date is critical. The onset of the pandemic required many education foundation to update their corporate documents to conduct business. Learn best practices and recommendations to update bylaws and policies.
Moderator: Tracy Phelps
Cost: Registration is FREE for TEFN Members.
Unregistered users can create a free TEFN account by registering here: Register
Meet the Speaker, Laurie Cromwell, CFRE, by clicking her name on the menu to the right!
Post-Webinar Documents and Links
How did we do? You can access our very short evaluation form here!
Unable to attend? No worries! You can access a recording of the session here.
Corporate Documents 101 PowerPoint Presentation
We encourage everyone to utilize the forums and "Ask an Expert" features on this site. Click the links to access these features.
This webinar is eligible for CFRE continuing education. 2021 CE Tracker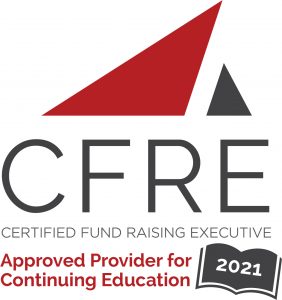 Speaker
Laurie Cromwell

Laurie Cromwell

Laurie Cromwell, CFRE was the first woman elected to an at large position on the local school board, the first woman school board president, the first president of the local education foundation, the first woman president of the local Economic Development Commission, and a founding Board member of the local Chamber of Commerce. She was the first person to receive Chamber Citizen of the Year and the first to receive the Outstanding Service Award by the Texas Pioneer Foundation. She started her mission in the nonprofit field in 1984 and in 2003 founded Foundation Innovation, a consulting firm that has guided hundreds of education foundations and school boards to success.

​laurie@foundationinnovation.com
​(512) 535-2046 ext. 700