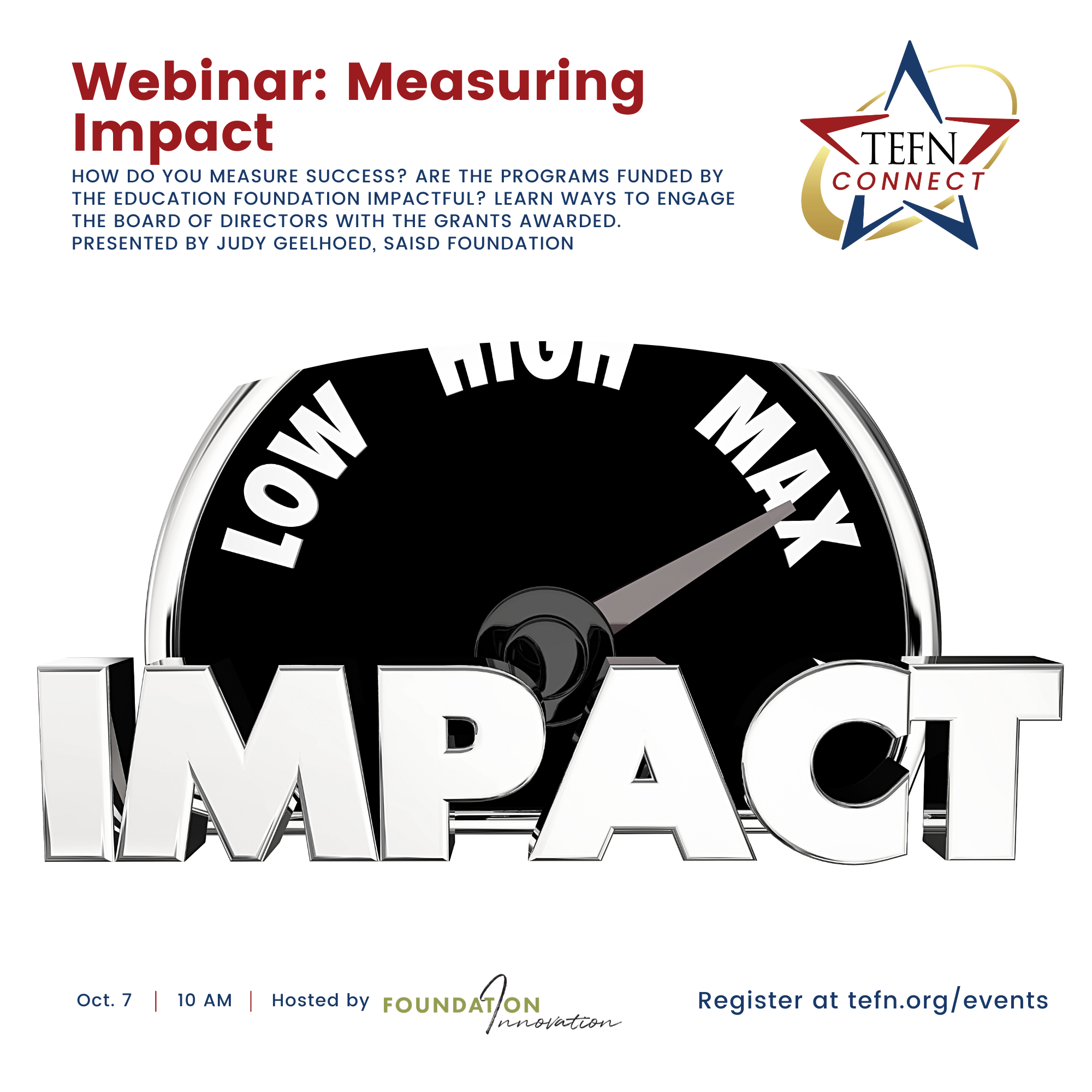 Measuring Impact
How do you measure success? Are the programs funded by the education foundation impactful? Learn ways to engage the board of directors with the grants awarded.
Moderator: Laurie Cromwell, CFRE
Cost: Registration is FREE for TEFN Members.
Unregistered users can create a free TEFN account by registering here: Register
Meet the Speaker, Judy Geelhoed, by clicking her name on the menu to the right!
Post-Webinar Documents and Links
How did we do? Please fill out our very short evaluation form here!
Unable to attend? No worries! You can access a recording of the webinar here.
Measuring Impact PowerPoint Presentation
This webinar is eligible for CFRE continuing education. 2021 CE Tracker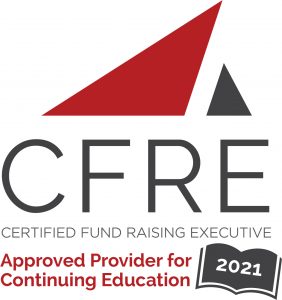 Speaker
Judy Geelhoed

Executive Director

Hired as a part-time consultant in 2009 to support the re-launch of the SAISD Foundation and rally private support to increase educational excellence in SAISD schools, Judy has served as its full-time Executive Director since January 2014. Judy earned her MEd from James Madison University and an MA from St. Mary's University. Prior to supporting K-12 education, she launched the Service Learning Center at St. Mary's University where she served as Director and adjunct faculty in the Psychology Department for ten years and earned national recognition. Judy has a background in program development and evaluation as well as fundraising and grant writing. She has served as an evaluator for TEA funded after-school programs in San Antonio, national and international grant programs, and K-16 service-learning education programs in Texas. Judy and her husband Mike have called San Antonio home for the past 25 years and their sons (twins) are seniors in high school.