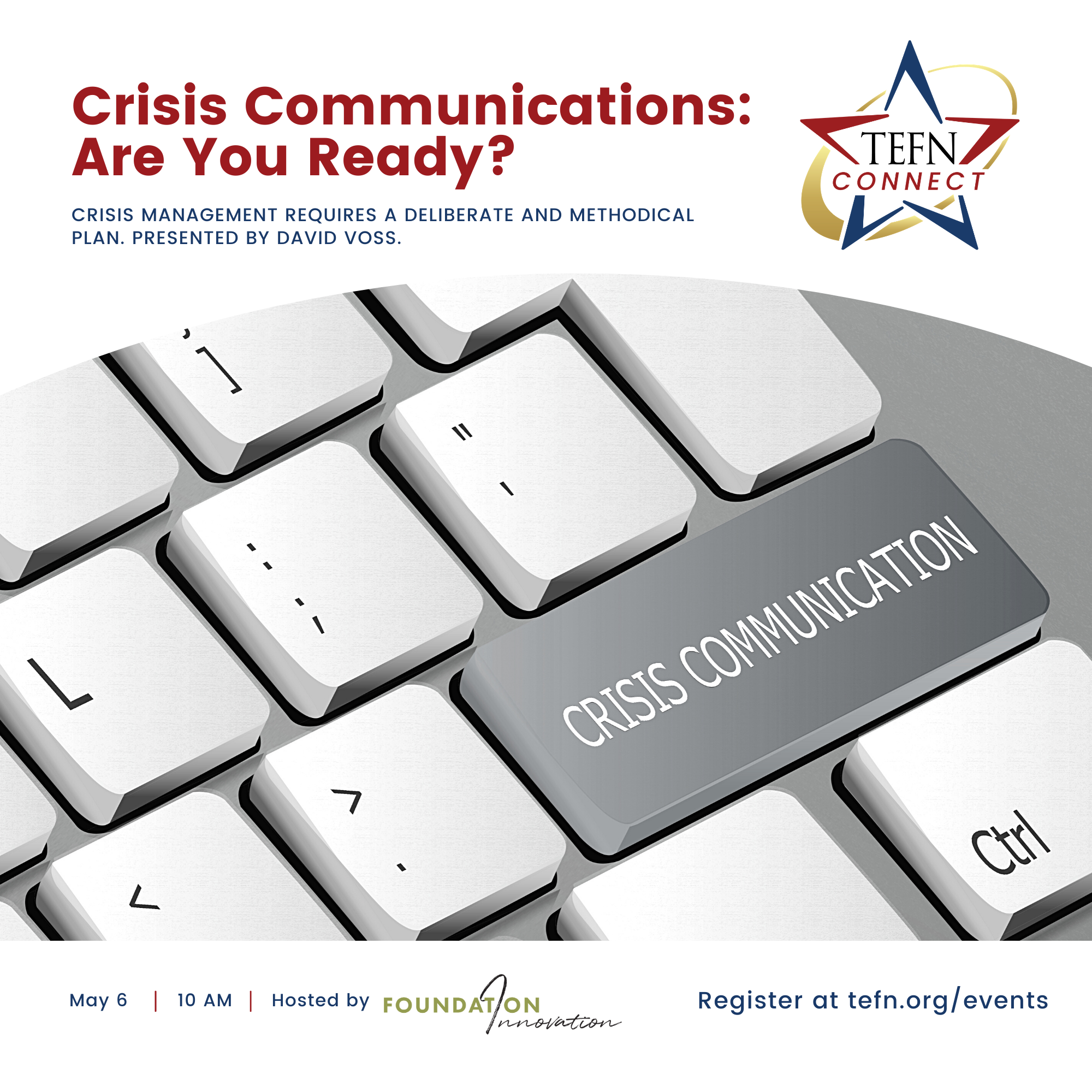 Crisis Communications: Are You Ready?
Crisis management requires a deliberate and methodical plan before, during and after a crisis situation. You will learn exactly what to include in the plan, the steps to create it and some of the very latest strategies for implementing. Join Laurie Cromwell as she discusses successful marketing during a crisis with David Voss, President and Founder of Voss and Associates.
Moderator: Laurie Cromwell, CFRE
Cost: Registration is FREE for TEFN Members.
Unregistered users can create a free TEFN account by registering here: Register
About the Speaker: David Voss
Crisis Communications PowerPoint Presentation
How did we do? Please fill out our webinar evaluation form here.
Did you miss the session? You can access a recording here!
TEFN Connect Interactive Learning Webinars are CFRE continuing education approved events. 2021 CE Tracker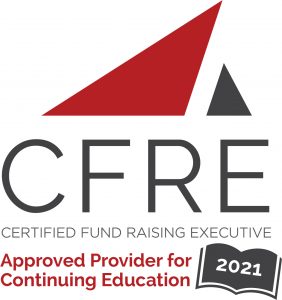 Speaker
David Voss

David Voss

David R. Voss, President and Founder of Voss & Associates, has 30 years of experience communicating education and non-profit causes. He knows the field from more than one perspective: as a journalist and broadcaster, as a Governor and Education Commissioner's press secretary, as Director of Communications for the Florida Department of Education, and as a corporate marketing executive for Apple Computer's Education Division.

His entire business is built around the notion that powerful communication will help children, educators and communities. As a consultant to dozens of school districts, non-profit organizations, private businesses and universities, David has prepared plans and trained hundreds of administrators on handling a crisis situation through effective communication techniques, before, during and after the difficult situation occurs. He has personally experienced multiple crisis situations and provided clear guidance to clients on how to handle it.

David has produced numerous marketing and public relations plans and helped districts earn billions of dollars for students by passing voter-approved referendums.

His business began as a media relations company, focusing on the MediaTalk training method. It remains a core function of Voss & Associates, constantly upgraded and refined to meet the ever-changing demands of educators trying to navigate through today's media. His immersion in the education marketplace fosters heightened sensitivity to the unique challenges educators confront when facing the media.