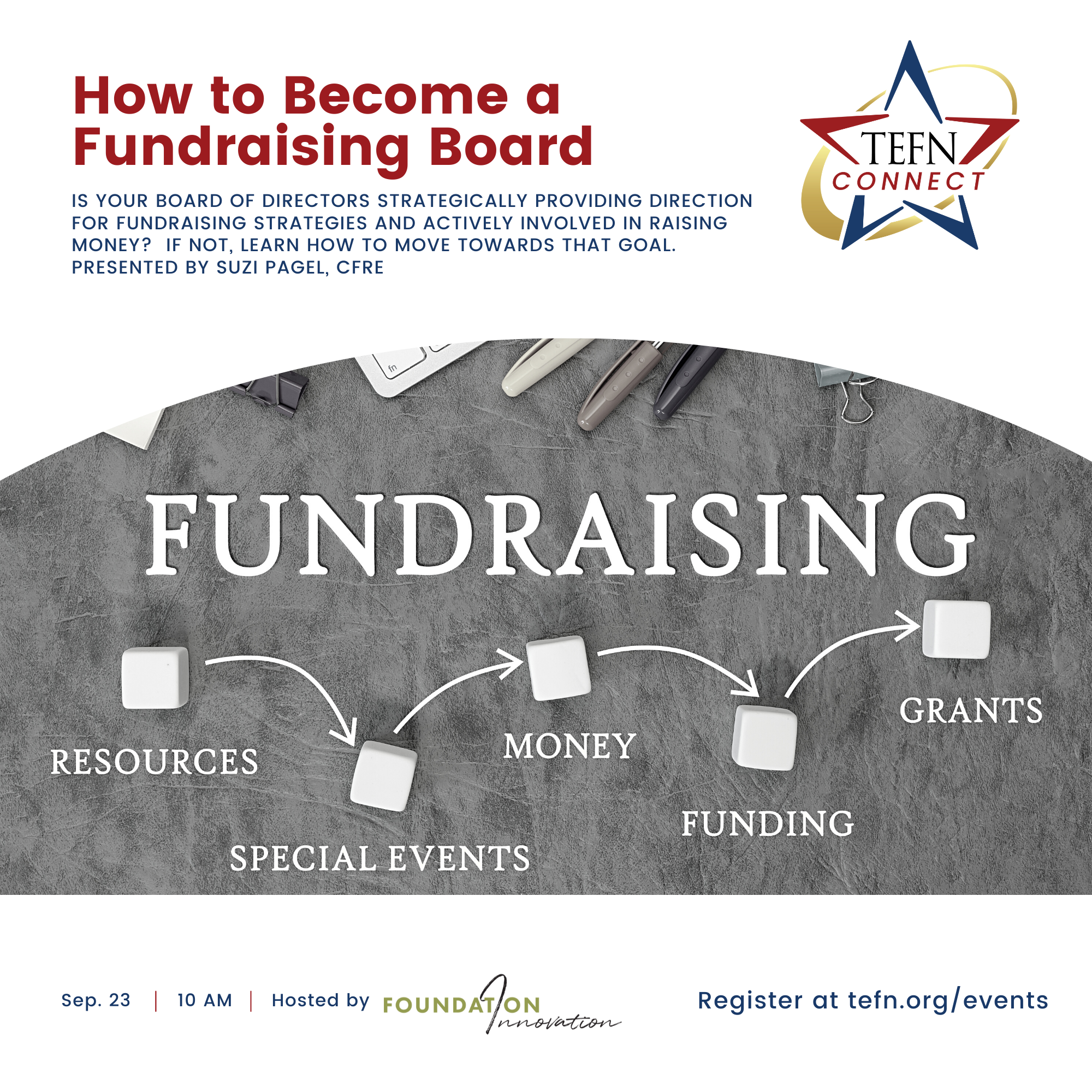 How to Become a Fundraising Board
Midway ISD Education Foundation Team Concept for Annual Campaign Is your board of directors strategically providing direction for fundraising strategies and actively involved in raising money? If not, learn how to move towards that goal.
Moderator: Laurie Cromwell, CFRE
Cost: Registration is FREE for TEFN Members.
Unregistered users can create a free TEFN account by registering here: Register
Meet the Speaker, Suzi Pagel, CFRE, by clicking her name on the menu to the right!
Post-Webinar Documents and Links
How did we do? Please fill out our very short evaluation form here!
Unable to attend? No worries! You can access a recording of the webinar here.
How to Become a Fundraising Board PowerPoint Presentation
Midway ISD Education Foundation Team Concept for Annual Campaign
Midway ISD Education Foundation Brochure
Midway ISD Education Foundation Fundraising Flyer
This webinar is eligible for CFRE continuing education. 2021 CE Tracker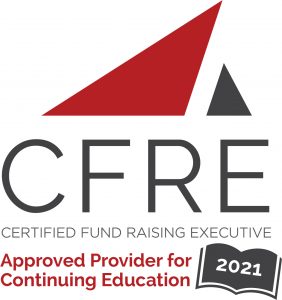 Speakers
Suzi Pagel, CFRE

Suzi Pagel, CFRE

Suzi Pagel, CFRE has served as Midway ISD's Director of Development since 2002.  During this time, the Foundation has provided over $2.1 million for more than 650 classroom grants for the students and staff of Midway ISD and has an endowment of $2.5 million dollars.

Suzi holds a B.S.Ed. from Baylor University. In addition to teaching in Texas and California, she served as the volunteer coordinator for the City of Woodway and the program coordinator of Keep Knoxville Beautiful. She volunteers for the Junior League, Hewitt Chamber of Commerce, and the Association of Fundraising Professionals. 

Suzi received the Junior League's Golden Wing Award for Outstanding Volunteerism and the Association of Fundraising Professional's Outstanding Professional Fundraiser awards.
​
suzi@foundationinnovation.com
​(512) 535-2046 ext. 705